Concrete Pumping Queensland - Our Company
Experience | Excellence | Reliability
Concrete Pumping Queensland was founded in Emerald Queensland in 1993 by Bruce Nixon with a single small line pump for hire. Since then Concrete Pumping Queensland has grown to service the entire Central Queensland region and beyond. Now with depots in Emerald, Moranbah, Clermont and Rockhampton, Concrete Pumping Queensland offers more services and pumps to all of Central Queensland, from Boyne Island to Longreach, Roma to Mackay.
Family operated by Bruce, Karl and Dwayne Nixon and 100% locally owned, it is important to us that our customers are 100% satisfied with the product we deliver. Our drivers and line hands will assist your concretors where ever possible whether it be finishing concrete or just assisting with screeding in between trucks, Concrete Pumping Queensland will go the extra step, leap and bound.
Concrete Pumping Queensland is a true local business - industry experience, local knowledge, family values.
Why We Do It
We Love A Challenge
We love this job, our staff love this job, it's not just a job for us or our employees – its life! We live and breathe concrete pumps, dream concrete pumps, talk 24/7 about pumps until our friends and family are sick of it!

We didn't just want to do a job, we wanted to be the best at it, pushing it to the limits, breaking every aspect down to the 1% and finding where we can make improvements, innovations, be more efficient, be more reliable, understand the boundaries of "what" can't be pumped and work out how to pump it.

We have never knocked a job back for being too hard or impossible! Many of our competitors recommend us for the difficult jobs. We love the challenge.

Doing the impossible and comparing notes with other likeminded pump operators that have been doing it for 30 years about how far, how much, how difficult certain jobs were and developing new safer, more efficient and best practice methods is In our DNA – we just can't help it

You could say it defines us!
WHY YOU SHOULD CHOOSE CONCRETE PUMPING QUEENSLAND
We are more than just trucks and pumps! Great team and service are just the start.
Safety
Excellence in safety. Proved track record of zero accidents or incidents.
Trucks
Quality equipment, highest standards of maintenance, meeting or exceeding required compliance standards.
Staff
Best trained professional personnel available with a strong safety culture - a team who love their jobs.
Environment
Working consistently to be as environmentally friendly as possible and avoid cross contamination.
Capability
The best boom/cement equipment and the most well trained professionals in the concrete pump hire industry.
Service
Fast, efficient & safe placement. Quality service, reliable equipment with highly trained professional team, competitive price.
OUR CLIENTS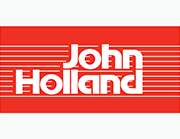 Client Testimonials
What our client's say!